Diary of a Wimpy Kid
Written by Jeff Kinney
Illustrated by Jeff Kinney
Reviewed by Ian S. (age 11)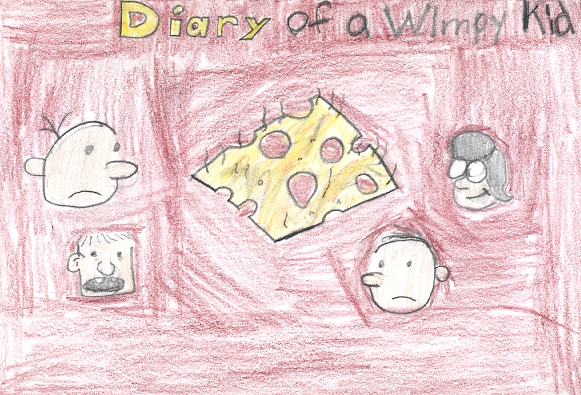 Diary of a Wimpy Kid, by Jeff Kinney, explains the life of a kid named Greg. Greg is very lazy. Greg also likes to play video games like Twisted Wizard. His best friend Rowley is the total opposite. Rowley believes that Greg has to be more responsible.
Greg asked his mom for a journal so he could publish it and become rich and famous, but she got him a diary instead. He's been making sure nobody finds it, especially his big brother Rodrick. Rodrick is always messing with Greg. like the time when he punched him in the arm. Greg totally hates his brother. He is always trying to get Rodrick in trouble. Greg also has a little brother named Manny. He gets Greg in trouble also.
This book to me is funny. I like most of the characters and their personalities. But out of all the characters in the book, Greg is my favorite because he makes me think of myself. He is also the most hilarious character in the story. When he and Rowley went behind the school to play a game, Rowley forgot batteries for the CD player. The person who could make the headphones fall off his head first by shaking his head wins. Nobody won because the teacher caught them.
Rowley is a little funny, too. Greg wants Rowley to be like him, but he just won't budge.
I recommend Diary of a Wimpy Kid for people who like funny comic type books. It is the first book in the series. If you enjoy this book, you will really be into the next books in the series.