How to Steal a Dog
Written by Barbara O'Connor
Reviewed by Delaney B. (age 12)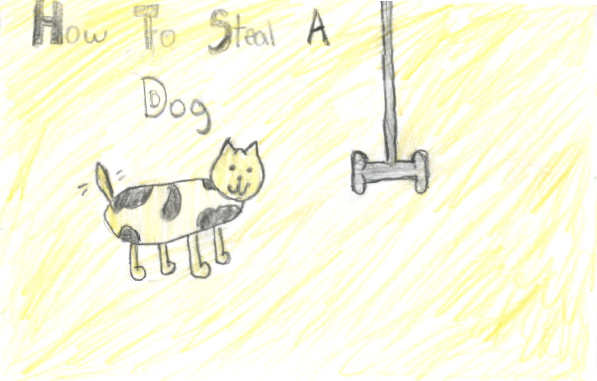 How to Steal a Dog is a book that will warm your heart. Even though the title is deceiving, it's a great book. The main characters, Georgina and Toby, were left behind by their dad. He left them with an old rusty van and a mayonnaise jar filled with wadded up dollar bills. Georgina is faced with either stealing a dog or suffering through the next defeated months of her life living in an old disgusting car.
Georgina is desperate to do anything to get out of her beat-up car. She looks out her window to the starry night and an idea pops into her head. She sees a lost cat sign. She knows it is hard to find a cat, but stealing a dog is a piece of cake.
Georgina was my favorite character because she needed to steal a dog for the reward money because she is living in this car with her brother and mom. I would be desperate to find some way to get money for a house if I were her too. Stealing a dog is something no one wants to do, but Georgina's mom works two jobs and is trying to make her life better for her kids.
My favorite part was when Georgina and her family got a house to live in. Her mom saved up enough money. She was excited because she got her own room. Her mom no longer had to work so many jobs.
I recommend How to Steal a Dog to people with a soft spot for animals. Barbara O' Conner puts a good life lesson in her book. Do not steal, even if you really need it. I think girls would like this book better because it is mostly about Georgina.