Because of Winn Dixie
Written by Kate DiCamillo
Reviewed by MacKenzie B. (age 11)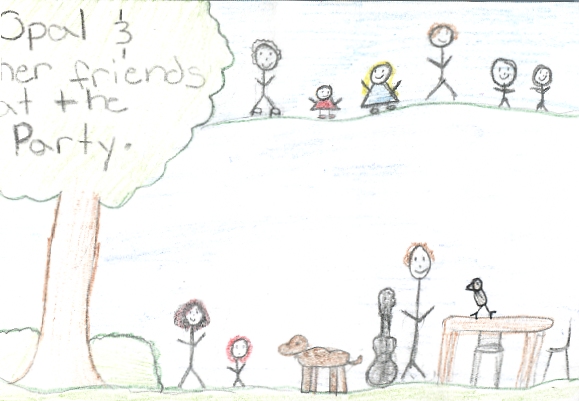 Opal Buloni is a solitary girl who was forced to move from her friends to Florida. Now she is all by herself in Florida, except for her dad, of course. She describes him as "a turtle that hides in his shell all day." Down the road, Opal discovers the best friend she could ask for, and also some unusual adult friends for a little girl. Terror, elation, excitement, and hope happens in Opals new life in Florida. Join Opal and the author, Kate Dicamillo, in the exciting tale of Because of Winn-Dixie.
Opal does not give up easily; she sticks with what is right, and I like that about her. Opal is a wonderful person who puts others before herself. When Opal went to the grocery store, she found a dog running around the store. She claimed that the dog was hers so that he did not have to go to the pound. She named him the first thing that came to her mind, which was Winn-Dixie. I love it how Opal loves Winn-Dixie no matter how ugly he was before she gave him a bath. I was excited when the preacher let Opal keep Winn-Dixie. Opal is such a nice girl but at first, she had no friends, which is so melancholy. It is very disturbing how Opal's dad is not much of a dad. I dislike the "twin" brothers in the beginning because they teased Opal, but in the end, they became good friends. I learned a lesson from Gloria Dump (one of Opal's adult friends) about how not to judge someone by what they did, but by what they are doing. I like the idea that Opal wants to throw a party to bring everyone together even if they are mean. It shows that Opal is the better person.
This heart-warming book, about a girl who is trying to find her place in this world, is an enjoyable story. I recommend it to people who like brave, enchanting girls and sensitive, smiling dogs.