All the Lovely Bad Ones
Written by Mary Downing Hahn
Reviewed by Danae D. (age 11)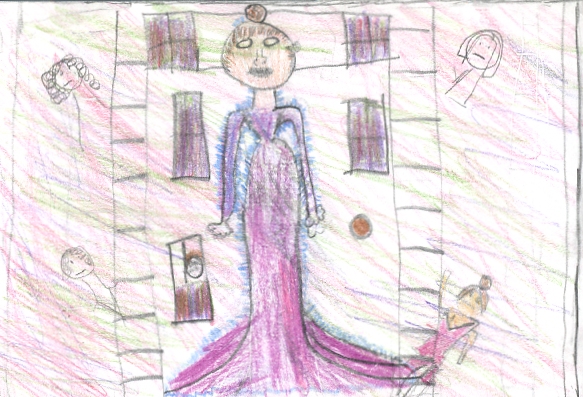 All the Lovely Bad Ones is a book with all of the spooky and dreadful parts a mystery reader would enjoy. Along with lingering ghosts and terrifying hauntings, this book will keep you up way past your bedtime.
The main characters, Corey and Travis, seem to have awoken something more evil than the devil himself when they end up taking a trip to their grandmother's bed and breakfast. Many things happen, especially when a group of young ghosts who were once children decide to play upsetting tricks on the two visiting teens.
Mary Downing Hahn has written some of the greatest books and this happens to be one of them. They're so interesting because she uses characters and settings that are believable, and she adds good vocabulary words. For instance, even on the back of the book it says the word "inhabitants," and that's not a word you use everyday. She mostly makes the book easy to follow because the story makes sense and flows. For example it says "torn clothing and shredded paper fell back to the floor, the curtains dropped. Whatever had been among us was gone!" Just reading this sentence alone makes me want to read more.
As I continue to wait for the next Mary Downing Hahn book, I will always remember this one in particular because it was one of the scariest and most detailed horror story I have ever read in a long time.
I recommend this book to students twelve and up because it is a more mature book. Younger students may be scared by the older female ghost and the mean pranks they play on the guests. I would also reccomend this book to kids who can stand frightening and enjoy scary stories.