Among the Hidden
Written by Margaret Haddix
Illustrated by Cliff Nielsen
Reviewed by Haley K. (age 12)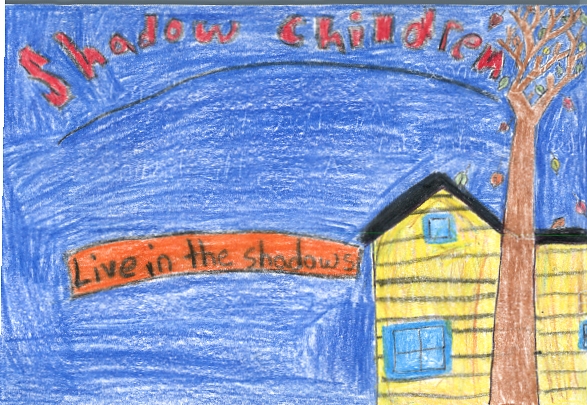 Have you ever played hide-n-seek but nobody found you? That's what it's like for Luke Garner. Only if he gets found, he will be executed. Kind of like hiding your whole life no matter what! Luke hides along with the other illegal third children in his country.
In "Among the Hidden" by Margaret Peterson Haddix, Luke hides in his attic from the population police. They make themselves look good, but they are really just immoral people! Luke makes a new friend named Jen when he sneaks out of his house! Jen plans a rally to free third children. Luke has to make a life changing decision! Will he go with his only friend or not?
Luke learns about Jen while looking out a vent in his attic. If I had to choose words to describe Jen, it would be bold and quick-witted, because she is knowledgeable and adventurous. I think that Jen's chat room is an artistic way for third children to connect with the outside world. Jen created a chat room to tell other third children about the rally.
This book has you on the the side of your seat. If a canine could read this book, he would smell the fear. This book is like a roller coaster that never ends. The really fast ones that go upside down, under the ground, and loops around.
If Luke gets found, his family will also be executed for hiding an illegal third child. That's proof that this excitement filled seven book series is an original way to spend your Saturday!!! So look for this book, and the second book "Among the Imposters," in your local library today!