Wait Till Helen Comes
Written by Mary Downing Hahn
Reviewed by Lisa F. (age 12)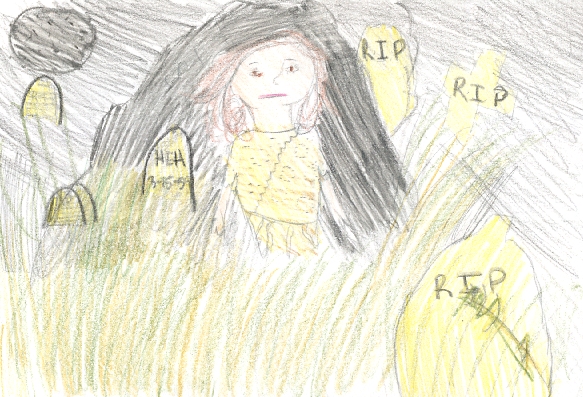 When their parents moved to a Maryland to create their paintings, three children named Molly, Michael, and Heather all move into a house that was once a church. The kids don't like it, but they're going to have to handle it. After a couple weeks, Heather starts to talk to a ghost named… Helen. Everyone thought it was her imaginary friend. When Helen tells Heather that she is after Molly and Michael, she ruins Molly's room and leaves her initials in red "HEH WAS HERE!"
Helen tells Heather to come follow her to the pond so they can be together forever. Molly was looking everywhere for Heather so she is surprised to see her sister in the pond. Trying to rescue her sister, Molly almost drowns. After more scary events, all the kids yearn to leave that house.
I would say this is a spine tingling book to read. I would always get so many shivers reading this book. It reminds me of when my mom had a ghost in her house and she kind of went through what the children did. SCARY!
When I stopped reading the book, I wanted to read more. This does not happen for me in most books.
My favorite character is Molly because when something happens, she will tell her mom. If her mom doesn't believe her she will try to find proof. When Helen puts HEH in red paint on the wall, Molly told her mom and she then called the police.
I recommend this book to anybody who likes scary and a little mystery in a book. Trust me you are going to fall in love with this book. I sure did. Search for more of Mary Downing Hahn's stories in your library.