Cool as Ice
Written by Matt Christopher
Reviewed by Kamren C. (age 12)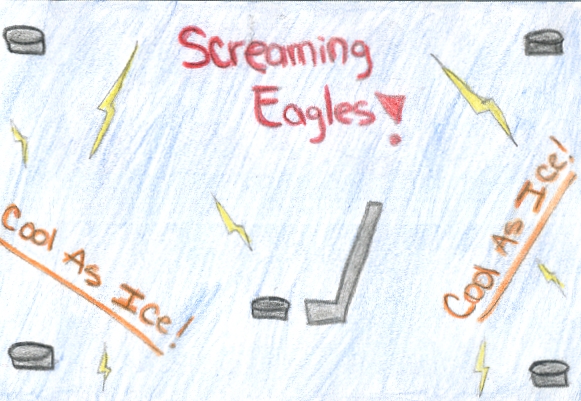 In Matt Christopher's " Cool As Ice," Chris is a former figure skater just stepping into the game of hockey. He is persistent to get the challenging concepts of the game into his brain. Chris is quite skeptical about playing with experienced hockey players. Being a small 12-year-old boy, playing hockey is pretty stressful when half of the other players are the size of Sasquatch compared to him.
Once Chris stepped onto the ice for try-outs for the Screaming Eagles Traveling team, immediately the coaches were impressed with Chris. Although his stick handling wasn't even close to being good, the understanding coaches knew he had the game in him. Therefore, Chris got a phone call to be on the Screaming Eagles Traveling team!
Obviously, I think this is a great book. Chris is probably my favorite character. I really like how Chris is so calm and very determined. Since Chris did so excellent in hockey, he gained self confidence.
Matt Christopher is an interesting author because he makes the base of his stories so realistic. In " Cool As Ice," he makes Chris nervous, just like someone his age would be. It's really cool how Matt Christopher bases the characters on himself and other characters he knows. Really, any Matt Christopher's book is awesome for a sports fan!
In this book there are really descriptive vocabulary words and phrases. Matt Christopher says Chris "scolded" him. The word scolded is awesome! All around, this is an interesting book with great vocabulary and a realistic setting.
I recommend Cool as Ice to 5th and 6th grade students in the eleven and twelve year old range because Chris, the main character, is close to that age. Also, all Matt Christopher books are great for sports fans of any age.