Cover Up
Written by John Feinstein
Reviewed by Davis D. (age 12)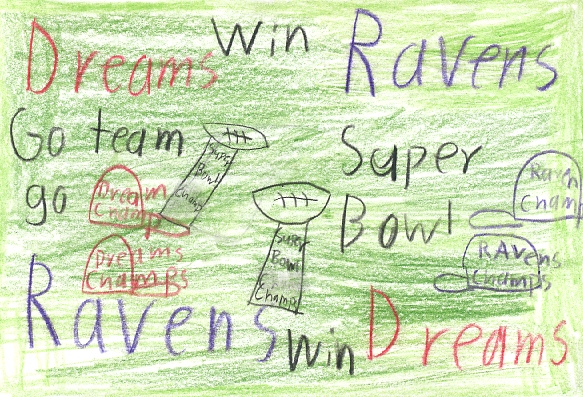 What happens when two teenagers suspect that a Super Bowl team has a cheating offensive line? Well that's the idea John Feinstein will make you discover in his book, Cover Up. Stevie and Susan, along with the Baltimore Ravens equipment manager, find out from the opponent's quarterback, Dreams Eddie Brennan, that the offensive line didn't pass the drug test. While Stevie and Susan find proof, no one will believe them. Will they be able to stop the offensive line from playing in the Super Bowl?
My favorite character is the book was Stevie because he doesn't think of huge plans, but he has small plans to help stop the offensive line.
When I read the book I felt excited because you would think the quarterback for the Dreams would not want to bust his own team, so I kept waiting to see what would happen.
I might change the cover to show more of a football field. The cover is mostly shadow of a football player and does not give you a lot of information about the book.
I like this book because I like football. I would recommend this novel to someone who likes football or a chill of mystery . You might need to read some of his other mysteries to get to know some of the people in this amazing sport and mystery event. Feinstein's characters sometimes appear in more than one book.