Bone, Crown of Horns
Written by Jeff Smith
Illustrated by Jeff Smith
Reviewed by Cade D. (age 12)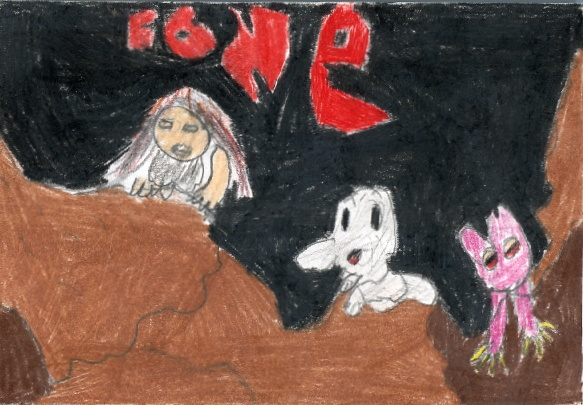 In the fantasy novel, Crown of Hornsby written by Jeff Smith, the world has been taken over by animals called rat creatures. An evil presence carries a powerful scythe that controls the rat creatures. The main character Rose, three bone people, a queen, and an army have to get the crown of horns from the mutated rat creature named Kingdock. This protected crown must be found to save the world.
My favorite part in the story was when Cydle, a prisoner, tried to steal Michael's mom's car and purse. When Michael had to hand the car keys to Cydle, Michaeel used his powers to shock him and he fell to the ground.
Michael was my favorite character because he was always the one to be doing everything on his own and he completed more than you would expect for someone of his age.
I recommend this book because it is an action and mythology book. If you like a little blood and gore, this book has it. It's a great series to read for ages 8-13 . The modern comic has great illustrations on every page. Reading the first book will get you hooked on the Bone series. The pictures fit perfectly with the writing.