The Doll in the Garden
Written by Mary Downing Hahn
Reviewed by Cassidy P. (age 12)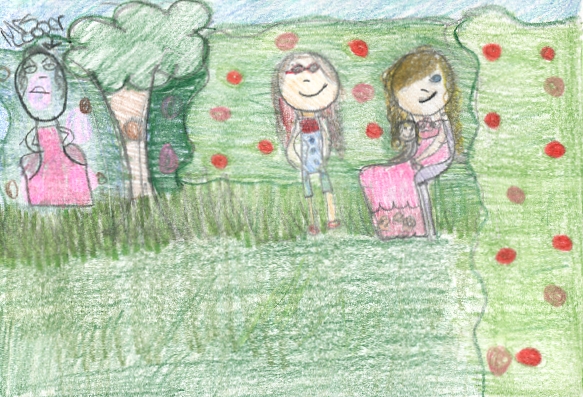 Imagine the most frightening thing that has could happen… like finding an old porcelain doll in a wilting lifeless garden? Well things get a little complicated. Ashley, almost an eleven year old girl, explores this garden even though elderly Miss Cooper warns her not to go into her yard. Miss Cooper's grouchiness scares every one of her neighbors away. As you can only imagine, Ashley is a daredevil for ignoring her warning.
Ashley soon starts taking Kristi, her eight year old neighbor, with her into this garden. Then they start to notice something… small meows… a white cat leads them into the garden where they find themselves in the past. The lifeless garden now is blooming into beautiful red roses. There they meet Louisa Perkins. She is very sick with consumption and wants the doll back which was stolen from her 100 years ago by the grouchy Miss Cooper.
In Mary Downing Hahn's adventure, Kristi and Ashley try to help this sick girl's happiness by finding and bringing her the stolen doll.
Sometimes this book will make you sad because a favorite character dies. She was close to surviving. At other times, the book is scary! I could not imagine what would happen if the girls were stuck in the other dimension. I thought it was also scary when they found the surprising doll.
My favorite part was when Ashley and Kristi get the doll. It was scary when they took it from the garden. They then put the doll under the dying Lousia's arm, and she died happy.
Mary Downing Hahn is an extraordinary author who also writes "Wait Till Helen Comes." Hahn always writes books that draw you in until Boom! You just want to keep reading more. You can experience the scariness more with other books you can find in your local library.