Peter and the Starcatchers
Written by Dave Barry
Illustrated by Greg Call
Reviewed by Kassie M. (age 12)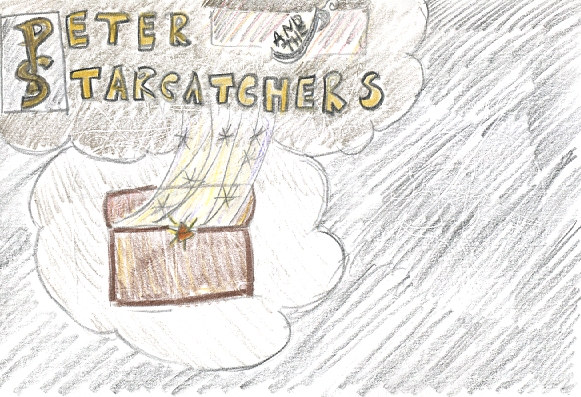 What happens when you mix orphans in with magic? Chaos! In Dave Barry and Ridley Pearson's Peter and the Starcatchers, five orphans, Peter, Thomas, Prentiss, James, and Tubby Ted take a magical but mysterious journey across the ocean along with Molly, Peter's new friend. Peter and Molly face and defeat pirates, thieves, and mythical creatures. However, the starstuff, magical glowing dust that falls from the sky, is still at risk. Molly, along with her family, are Starcatchers, a group of brave people who protect the starstuff form the Others. The Others are an evil group who want to take the starstuff and use it for their own good.
If I chose one word to describe Peter, it would be heroic. Peter saves Molly many times throughout the first book and the second book. Peter also saves the boys from Slank, the wicked pirate who joins the Others in the second book.
I liked it best when the characters got to the Island. There they met the Mollusk tribe and their leader Fighting Prawn. The tribe did not welcome them and tried to kill them by putting them in a cage with a giant crocodile, Mr. Grin. Once Peter saves the leader, the Mollusks come to respect and welcome Peter and his friends.
I recommend Peter and the Starcatchers because it is a fairy tale that has a lot of adventure. It relates to Peter Pan, a well-known children's story and explains how Peter came to be who he is.
The following book, Peter and the Shadow Thieves, and the third book, Peter and the Secret of Rundoon, continue Molly and Peter's journey through friendship, pain, hatred, and a few obstacles along the way. If you just love the first, second, and third book and you are dying to read more, the fourth book, Peter and the Sword of Mercy, focuses more on Molly as she grows up.