Flush
Written by Carl Hiaasen
Reviewed by Mary R. (age 10)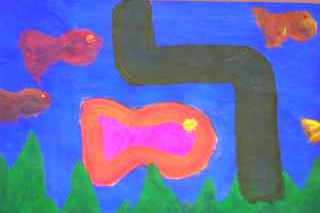 The main characters are Paine, Noah, his little sister, Abbey, and Shelly, who just got fired at the Coral Queen.
The Coral Queen is a big money making casino boat that dumps all its sewage into the Florida Keys. Noah is an eleven or twelve year old boy. When his troublemaker dad sinks the boat, not a lot goes well. Noah's dad, Paine Underwood , goes to jail…..
When Paine goes to jail, his son Noah tries to prove to the police that his father sank the Coral Queen because it had been dumping sewage into the Florida Keys. His family and Shelly are all helping Noah prove to the police that he is not lying.
When I was little, I'd always listen to my older sister the way Abbey always listens to Noah. But I haven't done anything as crazy as Noah and Abbey.
All my friends and I, who have read this book, loved it. My favorite part in the book was when I found out something that I can't tell you. After that, it all came together.
Another of my favorite parts is when Paine is put on house arrest and breaks out to find his daughter, Abbey, in the middle of the night. It made me not want to stop reading until I finished the chapter. It was so exciting!
Almost everyone would love this book, especially people who like excitement and a little mystery.