The Son of Neptune
Written by Rick Riordan
Reviewed by Yosh S. (age 11)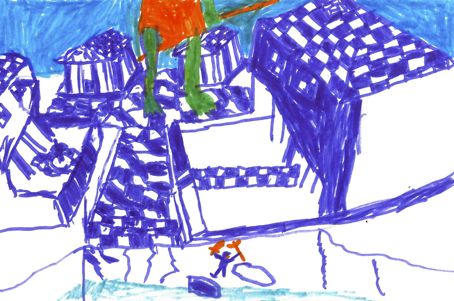 This book flooded my mind with praises for Rick Riordan and need for the next one, which sadly won't be published until next fall. This book is a sequel to "The Lost Hero". This book is also about Percy, Hazel and Frank, demigods in the modern world.
Percy, a son of Poseidon, didn't remember anything about his life when he woke up from a deep slumber, except two names: Anabeth, his girlfriend, and his own. Then he was attacked by two of the Gorgon sisters. He fought them off, until he came to Camp Jupiter, where he finally killed them.
Hazel's life was hard, she is on earth for the second time. Actually, both her lives were hard because she could summon precious rocks and metals, but because of her mother's greedy wish, the rocks gave a great misfortune to most people who touched them. Because of Gaea's influence on her mother's mind, Hazel was forced to create a giant out of the precious item she had summoned. She had died for the first time trying to destroy that giant by making the island that it was on collapse into the bay it was in.
Frank's life is messed up. He is an archer, not a warrior like a traditional son of Mars or any other Roman god except for Apollo. His life depends on a stick of wood, the only upside is that Hazel seemed to like him. Their lives changed when Percy arrived with Juno on his back who issued a quest to kill Alcyonesus and retrieve the lost eagle of the twelfth legion.
I loved this book so much that I have read it at least seven times in the past two weeks. I think that it was funny, romantic and full of action all at once. A lesser writer would have had trouble writing a novel as elaborate, but not Riordan, who mastered it with his first book, "The Lightning Thief".
I would recommend this book for children reading long chapter books and for all ages, because it is easy to follow and it is funny. So I say, "Ave!", "Hail!" to Rick Riordan for such a marvelous work of literature.