Diary of a Wimpy Kid
Written by Jeff Kinney
Illustrated by Jeff Kinney
Reviewed by Nick D. (age 12)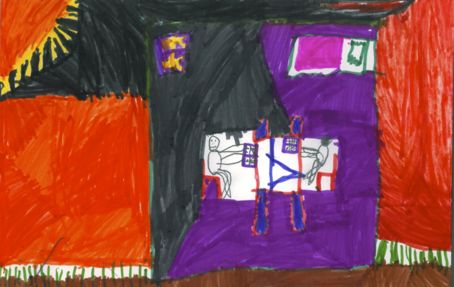 Diary of A Wimpy Kid is about a boy named Greg Hefley who is trying to be the most popular kid in his school. Except, whenever he tries to get more popular, it fails, and he becomes even less popular. There are many things he tries, but the one I thought was the funniest was when he tried to make comics for his school's newspaper. When he enters in the contest, he wins, but the principal changes the comics a little bit. I can't say anything else, you will just have to read the book for yourself.
I thought Greg changed the most in this book, because throughout the book he started to accept himself. My favorite scene was when the school paper came out and the principal changed the comics a little.
I think Jeff Kinney is one of the greatest children's writers ever, because he can write such fun stuff. This is the first book of the series and I have read them all. It's a very good series. The illustrations are very funny to look at, and they have all different scenes and funny lines.
I recommend this book for people who want to have a good laugh, it is good for all ages.