The Night Tourist
Written by Katherine Marsh
Reviewed by Nick D. (age 12)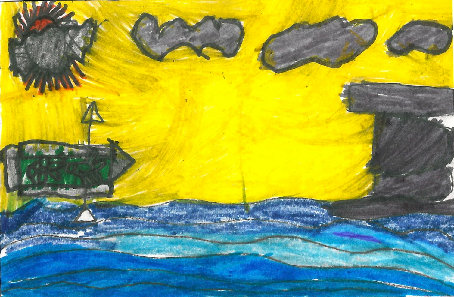 The Night Tourist is about a boy named Jack who is trying to rescue his mother from the Underworld, and bring the girl of his dreams, Euri, back to life. It all starts when a car hits Jack and he starts seeing ghosts. His father sends him to a paranormal doctor in New York. Afterwards, Jack takes a tour of Grand Central Station and meets Euri, who gives him the unofficial tour of Grand Central. Euri then tricks Jack into going to the underworld. But you will just have to read the book to find out what happens next.
I really liked this book because it was action packed, and the idea of having a underworld under New York City is pretty cool. I thought this book was unique from other ghost stories, because the ghosts were allowed to go to the surface at night.
My favorite part was when they were getting chased for the final time. I liked it because they were floating over New York, then sailing on water, and the underworld guards were chasing them.
I thought Jack was the person that changed the most, he grew from soft to hard and didn't let anything stop him.
I recommend this book for ages 10-13.