When the Wind Stops
Written by Charlotte Zolotow
Illustrated by Stefano Vitale
Reviewed by Brian P (age 6)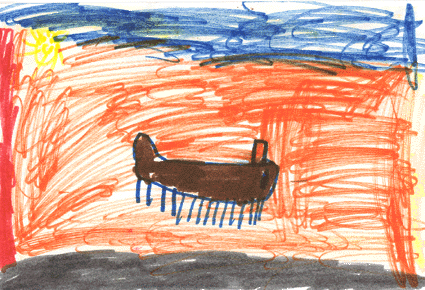 This story was about a boy and a mother. The boy said it is sunny and the mother said it is windy. Then the boy said it is raining.
The boy was talking about the day. He asked about the sky, he asked about the wind, and he asked about the clouds and the mother explained everything.
He asked about the mountains and valleys. Now he knows what sunny is. He knows about the wind. My favorite part is when he goes to sleep. The boy went to sleep when the father was reading him a story.
The story was funny and silly. You will like it!