Dork Diaries:Tales From a Not So Popular Party Girl
Written by Rachel Renee Russell
Reviewed by Elida O. (age 11)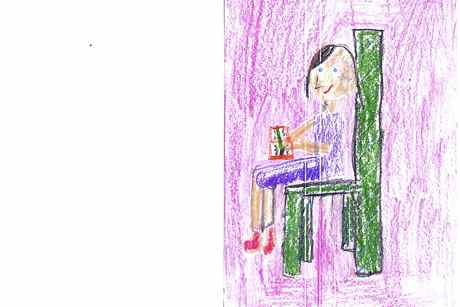 Have you ever heard about a book that is the diary of a dork? I haven't. I have only heard about the Wimpy Kid books. When I saw this book, I thought it would be interesting, and it was.
This book is about a girl named Nikki Maxwell who is a dork. On Halloween night, Nikki has to be at three different places at once. This is really hard to do, and it doesn't help when there is a mean girl named MacKenzie Hollister always trying to ruin Nikki's life. What is Nikki going to do!? You can find out for yourself when you get this book at your local library.
What I like about this book is that Nikki and her two best friends, Zoey and Chloe, have a secret hiding place at school in the janitor's closet. I like this because in this secret hiding place, they can tell each other secrets without getting overheard by MacKenzie, who has a locker right next to Nikki's locker.
What I didn't like about this book is that Nikki kept on doing these annoying Snoopy happy dances. I didn't like this because when I would turn the page, I would want to see what comes next in the book, but when I saw the annoying Snoopy dance, I got really frustrated.
I liked MacKenzie's character because her character was well written and interestingly evil. She was interestingly evil because she thought she could do mean things to Nikki and get away with it. I thought this was interesting.
I recommend this book to 5th or 6th graders because I think they would enjoy this book as much as I did.