Diary of a Wimpy Kid: Cabin Fever
Written by Jeff Kinney
Illustrated by Jeff Kinney
Reviewed by AH2 (age 11)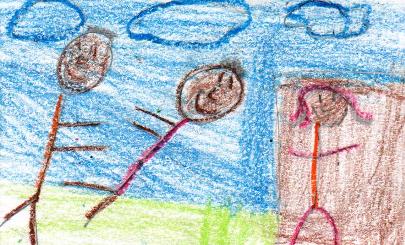 DAIRY OF A WIMPY KID: CABIN FEVER is a really good book. It is about this 7th grade boy that gets in several troubles with the police. Greg and his friends went to put up a poster. The cop did not know they had to put up the poster. The cop said," Hey stop there". But they started to run off; he could not catch them. One time he had to take out the presents to the church. He went behind a house because there was a cop outside, looking around, and Greg thought the cop was looking for him. He actually made it to the church. If you want to know if the cop is looking for him, you have to read the book.
Greg was trying to be a good citizen, that was a huge change from the beginning of the book, where he was getting in trouble all the time. There is something unique about this book because right away I read the first page I could not stop reading this and I read the whole book I one day. Greg did remind me of myself- I always got in trouble that's why it reminds me of me self. Another thing I liked about the book, is that the author convinced me not to run away from the police, because is better to tell the true and avoid a lot of trouble. Yes, it is a part of a series. If you want to read the series, it is called DAIRY OF A WIMPY KID.
I recommend this book because it is a really good book because the author gets you into the book from the very beginning. He does that by making what happens to the characters sound like it could be happening to you. Readers who like to read comics will enjoy this graphic novel.