There's a Cow in the Cabbage Patch
Written by Clare Beaton
Illustrated by Clare Beaton
Reviewed by Diana R. (age 6)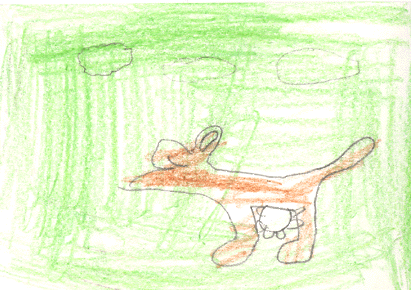 This book is about all the animals that were in the wrong place. The cow, the dove, the owl, the horse, the donkey, the rooster, new pigs and dirty lambs, all were in the wrong place. The boy and girl who work on the farm put them in the right place.
The pictures in the story remind me of my dream. My dream was the same thing because my mom made a dress for me that looks like the pictures in a book, like a quilt. It makes me feel nice. My favorite part was when all the animals were in the wrong place. I wonder if you ever wish to be a cow? I haven't.
The whole book is funny. Everyone will like it.