Babe Ruth: Homerun Hero
Written by Kevin B adger
Reviewed by Matt M. (age 9)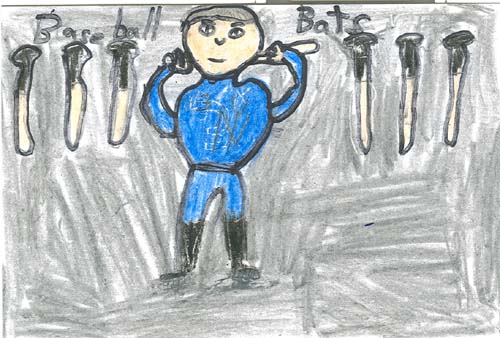 Do you like Babe Ruth? Are you interested in baseball? Then read the book Babe Ruth Home Run Hero . It tells about Babe's life. He had a rough childhood but he became famous. Imagine having parents that never pay attention to you that's what Babe's parents did to him. He didn't let that ruin him; he went on to great things.
I like this book because I like Babe Ruth and I like history about Babe Ruth. My favorite part of this is when Babe Ruth becomes a famous baseball player. He played of his career for the New York Yankees. This book reminded me of my desire to become a Major League Baseball player. I hope I achieve this goal in my life.
I think kids should read this book because it is good to read about history. I recommend this book to kid's age 7-9 years old and to people who enjoy biography books and learning information about the great Babe Ruth. This book has 47 pages.