Alien Alby
Written by Kaye Umansky
Illustrated by Sophie Rohrbach
Reviewed by Qi Yuan F. (age 6)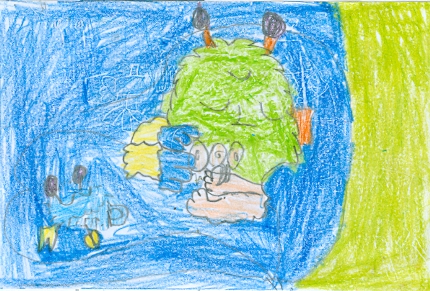 It's about an alien called Alien Alby. He lives with his pet Squeeble and they have lots of toys. Their favourite thing is the mud in the garden.
They got into trouble for leaving muddy footprints in the house. My favourite part is when Alby tries to save his Squeeble from trouble because they are naughty and play in the mud but they are not allowed. My favourite character is Alien Alby's puppy because it's very cute. The pictures in this book are funny and colourful.
I think younger boys and girls would enjoy this book because it's very funny and lots of funny things happen.