Percy Jackson and the Olympians - The Last Olympian
Written by Rick Riordan
Reviewed by Oscar G. (age 11)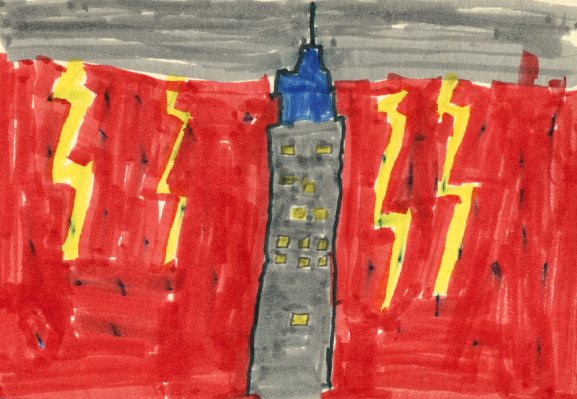 Percy Jackson is trying to kill Lord Kronos. While on his quest he dives into the River of Styx to become invincible. Back in New York Posidion and the Cyclopes and the gods kill Typhoon. A big fight occurs at the Empire State building and someone dies. Read it to find out who.
I like this book very much because it has violence, Greek Mythology and relates to what soldiers have to deal with (except for the magic powers!) My favorite part was when Percy and Anna both fight Kronos. I liked it because it was sad and somewhat violent. Percy changed in this book because at first he was a wimp but he became brave and strong.
I would recommend this for people who like violence and mythology. If you read this book you will not be able to put it down. It has a huge plot, comical characters and a wonderful setting, New York City.