Rain Forests
Written by Meredith Costain
Illustrated by Jim Grant and Gary Lewis Photography
Reviewed by Jahod F (age 7)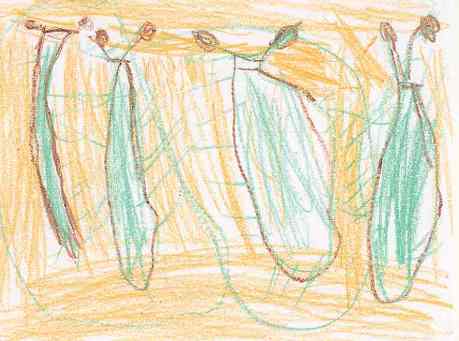 This book is about many animals that live in the rain forests. Some of the animals are predators and some are prey and some are both. If this book had no pictures, I would not read this book. The pictures in this book are photographs. We can't go to the rain forest but this book lets us see what the plants and animals in the rainforest look like.
I like this book because it is interesting because we are studying the rain forest in my classroom. This book reminds me of when I was playing outside and I found a frog. My favorite animal is a poison dart frog. I like poison dart frogs because they are poisonous.
If you like rain forest animals you should read this book. I think kids 6 and 7 can read this book.