Cam Jansen and the Mystery of the TV Dog
Written by David Adler
Illustrated by Susanna Natti
Reviewed by Kevin K (age 8)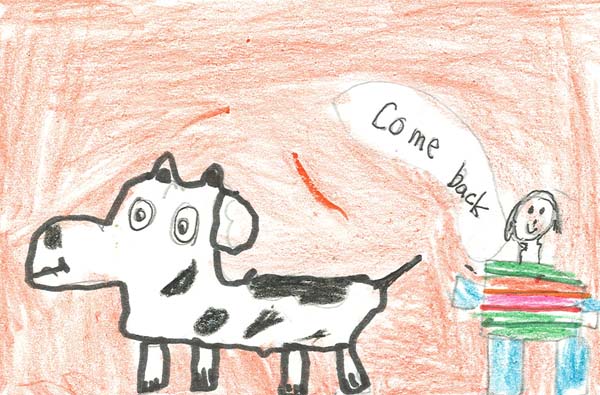 This mystery book is about a dog who got mistaken for another dog. Cam Jansen is the main character in this book. Cam's friends are Eric, Donna, and Diane. Cam, Eric, Donna and Diane are trying to find the man who stole the dog. Will Cam find the dog or not? Read this book to find out .
This was a good mystery story because I had to figure out where the missing dog was. There was a television dog and a regular dog that got switched at the book store. The owner of the T .V. dog knew because the switched dog acted differently after that. My favorite part was when the police arrested the man who took the dog because now he can't steal anything else. Cam and I are similar because I look for clues to find what I have lost and so does Cam.
I recommend this book to 7 to 9 year olds. I think this is an easy chapter book for a kid who is starting to read chapter books. It is a mystery book that is really hard to figure out.