The Great Brain
Written by John Fitzgerald
Reviewed by Abigail H (age 9)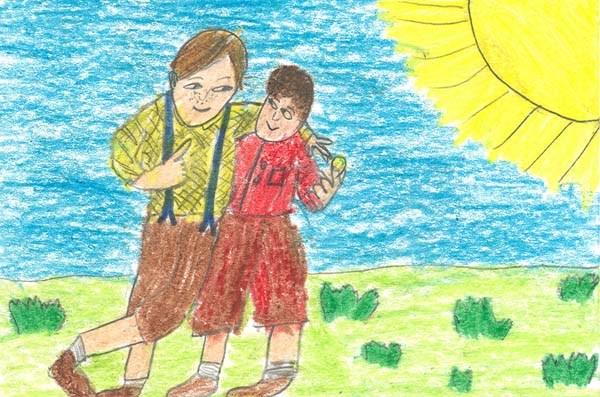 The Great Brain takes place in a town with a fascinating genius boy known as the great brain. His name is Tom D. Fitzgerald. His younger brother John D. Fitzgerald tells the story. Tom, (known as T.D.) uses his great brain to swindle people out of things. But can the Great Brain get rid of the mean school teacher; save the Jenson kids from skeleton cave; or even help Andy who lost his leg? Read this book to find out!
I like the author's writing style in this book. The great brain is the main character but the author tells the story from his point of view. I also like the illustrations. They match the words so perfectly and look so real. In this book Tom's brother Sweyn goes to a Catholic Academy. It reminds me of when my brother went to middle school.
I recommend this book to 3rd graders and older, even adults. If you read this book and like it, try the rest of the series: More Adventures of the Great Brain, Me and My Little Brain, The Great Brain at the Academy, and The Great Brain Reforms.