Allie Finkle's Rules for Girls - Glitter Girls and the Great Fake Out
Written by Meg Cabot
Reviewed by Shula H. (age 10)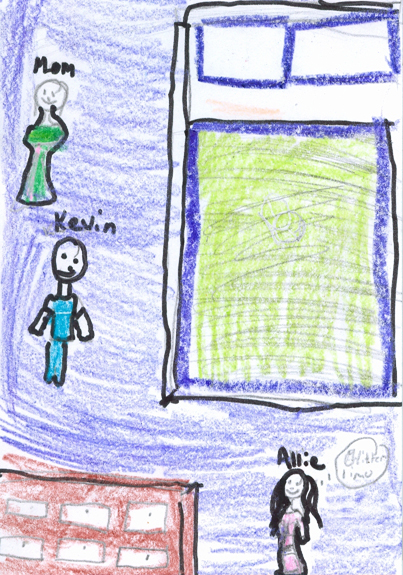 Allie is really exited about her friend Erica's older sister's baton twirling competition. When Allie asks her mom if she can go, her mom says that Allie already said she would go to snobby, bossy, rich, Brittany Hauser's Birthday Party. Actually, Allie's Mom said Allie would go without asking Allie. Allie chooses to go to the birthday party, which includes a limo and a trip to Glittery. Brittany is being bossy and snobby as usual. Allie learns it's who you are with, not what you're doing.
This was a great book! I really enjoyed it because it has an important lesson. The other Allie Finkle books also have important lessons, but this one was about bullying and the way Meg Cabot gives it is very creative.
I would recommend this book because it is unique and funny. It is also fun because once in a while one of Allie's rules comes up, and the rules are a mix of funny, important, crazy, awesome, or weird. I would recommend this book to girls in 2nd to 4th Grade.