Invisible Lissa
Written by Natalie Honeycutt
Reviewed by Holly M. (age 8)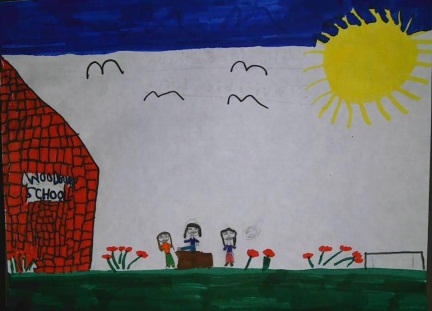 This book Invisible Lissa is about a girl Lissa, who feels like she's turning invisible because her friends stop paying attention to her. The one big problem of this book is that a girl named Debra has moved and now goes to the same school as Lissa.
I liked this book because there was a lot of action in it. There is almost something big that happens to Lissa every day. That's why I like this book so much.
My favorite part of the book is when Lissa gets an invitation to join the FUNCHY CLUB. FUNCY means fun lunches. The little group meets every day for lunches. Debra is the president of the club. The big part about FUNCHY CLUB is that when Lissa had to sign a bbok to prove she's a member, she told Debra that she is a jerk. Then Lissa quit FUNCHY, then her best friend Katie did and all the rest of the club too. One good thing that Lissa did was stand up for herself because Debra was not being kind to her.
In the book I really liked Lissa and her best friend Katie. Katie had been invited to FUNCHY CLUB too and joined.
I recommend this book for kids in grades 2-6. I think kids would like this book because there is always something going on and it taught good lessons about how you should treat people nicely.