Inch by Inch
Written by Leo Lionni
Illustrated by Leo Lionni
Reviewed by AS (age 9)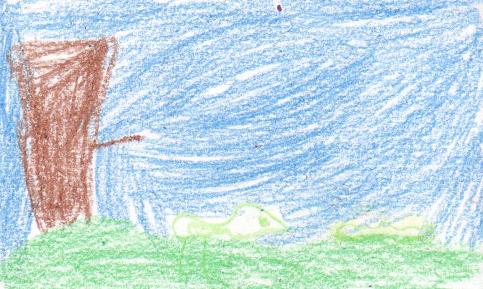 Have you ever seen an inchworm? An inchworm measures things in this story. He measured birds like flamingoes. Why did the inchworm want to measure birds? He did that because the robin said the other birds needed to be measured. Then he met a nightengale. The nightengale told the inchworm to measure his song or he would eat him for breakfast. But the inchworm ran away! Did the nightengale get his song measured or did he eat the inchworm. Read this book to find out.
I liked this book because the inchworm tricked the nightengale. My favorite part is when the inchworm measured the flamingo's neck because the robin had taken him to where other birds needed to be measured. I thought the illustrations were funny because there were lots of unusual birds like a toucan's beak to be measured.
I recommend this funny book beacuse I think kids would like to learn about inchworms.