Deep Water
Written by Carole Wilkinson
Reviewed by William P. (age 9)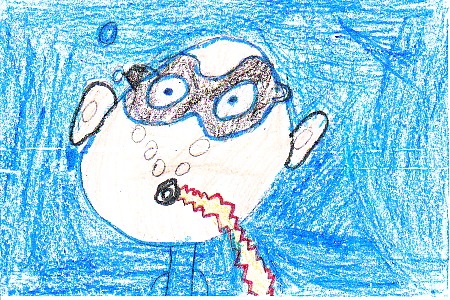 This book is a boy named Vincent. Vincent became interested in shipwrecks because he likes to solve mysteries. So one day, he decides to go deep with Merryn to find a shipwreck. Merryn was also interested in shipwrecks because of Vincent. When they went really far down they thought they found a shipwreck. But just then, his air supply ran out and Merryn had to help Vincent to shore. To find out more about the shipwreck and Vincent's other adventures, you should read this book!
I liked this book because it is truly amazing! I could picture myself in the different places that Vincent goes. Vincent gets to go on many great adventures and they were great to read about. I wish I could go on adventures just like Vincent. My favorite part of the book is when Vincent finds a real gold coin! It made me wonder how many he would need to become rich! I also liked the fact that Vincent takes Merryn on adventures with him because it is more fun to go with someone you like!
I would recommend this book to third graders. Especially kids that like mystery books. You will learn a lot of interesting words in the book that you may not know! Many of those words will give you a great picture in your head! You will be able to imagine yourself in every place that Vincent goes.