Reece's Pieces Count By Five's
Written by Jerry Pallotta
Illustrated by Rob Bolster
Reviewed by Justin P. (age 5)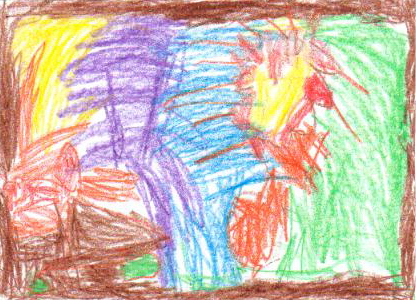 It's a book about counting candies, up to 100.
I like this book because it has lots of candies in it, and I like candy. My favorite part is when the busses and trucks and bulldozers pick up the candy. The candy pieces look really big, and I would like to have all those candies. The pictures are special. They are beautiful and they look real.
I would recommend this book because it is fun to read. You can learn about counting and numbers.