George's Marvelous Medicine
Written by Roald Dahl
Reviewed by Guy L. (age 8)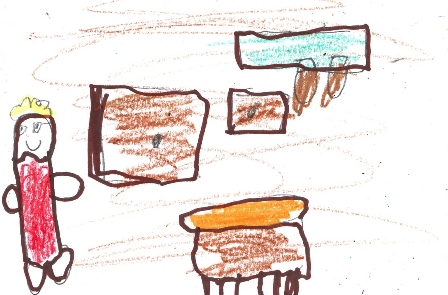 Do you have a crazy old grandma? George does! In this book George tricks his mean grandma by switching her real medicine with a magic medicine. When he gives it to his grandma…
You'll have to read this book to find out what happens next.
When I picked up this book I knew I would like it. I really wanted to find out what the magical medicine was. My favorite part is when Mr. Kraky gives his farm animals a potion to grow extra large. He doesn't use the right ingredients and the farm animals start acting weird because they're all tall and skinny. This reminds me when my brother takes his pill. I wonder if his pill is magic.
I think this book is for everyone! I recommend this book to people who like funny, and scary fiction.