Harry Potter and The Goblet of Fire
Written by J.K. Rowling
Illustrated by Mary GrandPre
Reviewed by Rehan H. (age 9)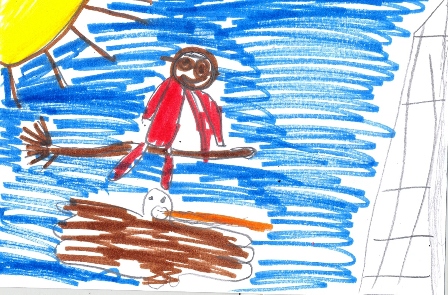 Do you like magic? Do you believe in wizards? Then this is the book for you.
Harry, Ron and Hermione have figured out that Harry is taking part in a deadly event called the Tri-wizard Tournament. Three magic schools take part in it, one student from each school. When Harry realizes he has become a forth champion, what will Harry do? Will Harry win or lose? Will he die or live? Most important of all, will he see the rebirth of the person who killed his parents when he was a baby? Find out in Harry Potter and the Goblet of Fire.
This is my favorite book in the Harry Potter series, because in the tenth chapter there is a cliff hanger about the Tri Wizard Tournament. I could not put this book down. I had to find out what happens next. My favorite part is when Harry fights the Hungarian Horntail. I like it because Harry is an underage wizard fighting a dragon. You don't except a young wizard to defeat a fully grown dragon, but he did it. This book reminds my of the book about Anne Moore. She was so brave to cross the ocean to America alone and Harry was so brave when he fought the dragon.
I recommend this book to people from ages 9 to 30 because even at the age of thirty people can still believe in magic. This book is wonderful for anyone who likes to read fantasy type books.