If You Lived With the Iroquois
Written by Ellen Levine
Reviewed by Ivan B. (age 9)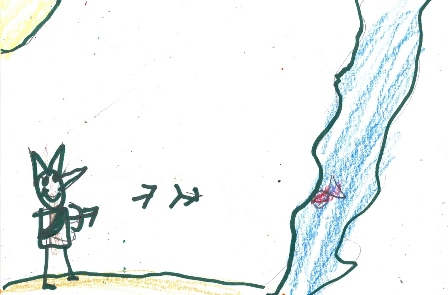 Do you like Native Americans? Well if you do, you will love this book by Ellen Levine. This book tells you interesting facts about the Native American tribe called the Iroquois. This book has beautiful illustrations that bring to life their daily life. The question-and-answer format helps bring to life the traditional life, customs, and everyday world of the Iroquois. They are one of the most powerful of all the Indian nations.
I loved this book because I love reading nonfiction books. Reading about the Indians helped me understand who they were before their land was taken away. I also enjoyed the question and answer format. It answered many questions I had before I started reading it.My favorite fact was about eating. Did you know that you would only eat once a day with your family? Then your mother would put up a bowl and whenever you were hungry you would eat from it. That is so cool!I would love to eat when ever I want.
This is just the right book for ages 7-105. I recommend this book to readers who like non-fiction and American history books (since that is the genre). If you want more facts you will have to read this book.