Animal Ark Husky With a Heart
Written by Ben M. Baglio
Reviewed by Angelina M. (age 8)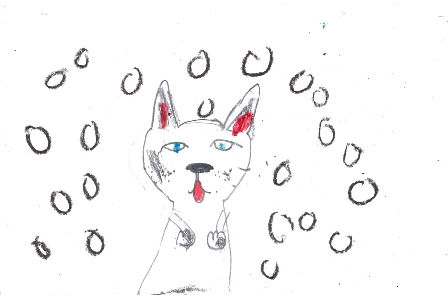 Have you ever witnessed a wedding where the bride and groom enter on skis? Well, if you read Husky with a Heart, you will feel like you are right in the middle of a snow white wedding. The main characters Hannah and Michael get married on Valentine's Day. Together they raise Siberian huskies to race in dog sled races. In this book there is action and many surprising features. This book is mainly about a Siberian husky named Quiver. She is important because she did a very special good deed. When the lead sled dog gets injured what will Mandy and James do? You'll have to read this book to find out.
This book is part of a series called Animal Ark. I have read many of the books in this series, but this is my favorite one. My favorite part is when the husky Quiver, is having her puppies and they think the fifth puppy won't make it. Then right before their eyes it happens…… the puppy starts to breath! When I read that I thought, "Will the puppy make it?" When the puppy starts to breathe I burst with joy!
I recommend this book to people that are crazy about action, surprises, suspense, and of course dogs. I think third to sixth graders would like this book. This book is very exciting! So try to get it as soon as you can.