Diary of a Wimpy Kid: Rodrick Rules
Written by Jeff Kinney
Reviewed by Shawn K. (age 8)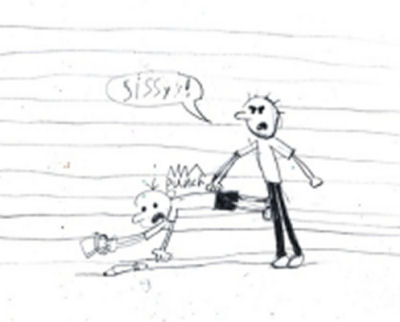 "I'll be famous one day, but for now I'm stuck in middle school with a bunch of morons", that's what the main character Greg Heffley says. This is the opening line that draws the reader in. You won't be able to put this book down. This book is about Greg's troubles in middle school and during the summer. When school starts he wants to forget about the last three months. Rodrick is Greg's older brother. They fight a lot. There's also one secret, something embarrassing happened to Greg over the summer.Unfortunatly his brother Roddick knows his secret.If you want to find out about all the terrible things Rodrick does to Greg, you need to read this book.
I love reading these books, they are funny, simple and just right for kids my age. My favorite part is when Greg tells the story of what happen to him over the summer. My favorite character is Manny. He is funny, always torturing Greg and he is treated like royality.
I recommend this book to people who have annoying older brothers and who like to read comedy in diary form. In addition, the illustrations are as amazing as the diary entries.