Chasing Lincoln's Killer
Written by James Swanson
Reviewed by Christian H. (age 11)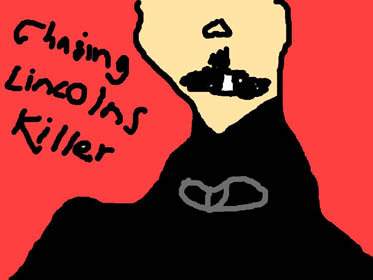 Chasing Lincoln's killer is a true book and happened for real life. This book is about Lincoln's killer, John Wilkes Booth. This book is history. There are many pictures and paintings in this book. This book tells you the history and death of John Wilkes Booth.
Now I am going to tell you what the book is about. The book is about John Wilkes Booth. His mission is to kill Abraham Lincoln at Ford's Theater in Washington D.C. and escape to Virginia. Well in that case his mission was a was a total failure. To find out what happened, you should read this book.
My favorite part of this book is when John Wilkes Booth kills Abraham Lincoln at Ford's Theater. I liked that part because that is when the action in the story really begins to get good. John Wilkes Booth was my favorite character in the book because he is an interesting person. This book was the best history and crime book that I have ever read. I like that even the newspaper articles in this book are true.
I would like to recommend this book to people who like history or like to learn about crimes. Readers who are between the third grade and eighth grade would really enjoy this book.