December Secrets
Written by Wanda Ga'G
Illustrated by Blanche Sims
Reviewed by Maricruz G. (age 8)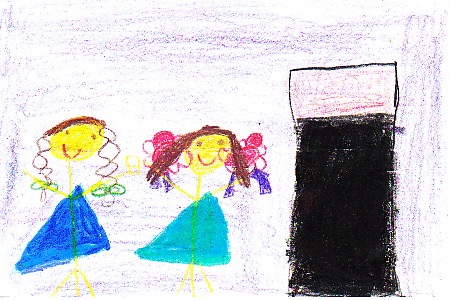 Have you ever read any nooks from the series the Kids of the Polk Street School? If you haven't, you will learn about a little girl named Emily in this book. She is trying to find a December Secret Person (a December Secret Person is a person who you have to do something nice for during the month of December). When Emily finds her, she will have to do something nice for her. But, the girl that Emily got from the class for her December Secret Person ended up being a big, fat, cry baby! Her name is Jill Simon. Emily was not sure what to get Jill. To find out what Emily got Jill and how it all turned out, make sure you read this book!
My favorite character is Jill because she kind. She is kind because she is nice to everyone in her class all the time. Jill also shares with friends. My favorite part is when Jill gave half of her cracker to Emily because it sounds like they have become friends. It reminds me of something that I would do with my friends also! I thought this book was great because the class in the book was a little crazy and not like other classes. Kids sneak out of the music room and I can't imagine that happening!
I would recommend December Secrets to people who like the month of December because this book is about what happens during the month of December. It is also about friendship so anyone that has made a new friend would like this book.