Diary of a Wimpy Kid
Written by Jeff Kinney
Illustrated by Jeff Kinney
Reviewed by Ming C. (age 12)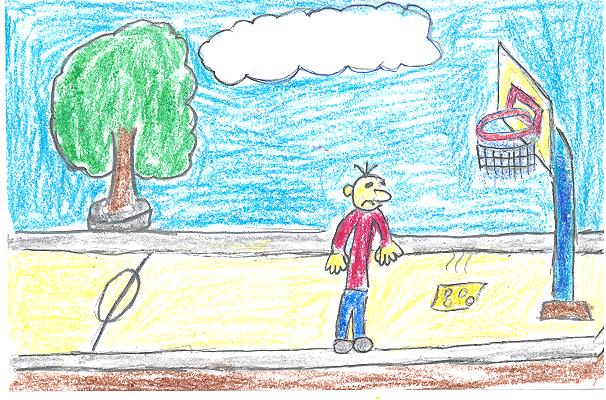 This book includes many funny stories which relate kids growing up in school. The funniest story is about the 'cheese touch'. Basically, 'the cheese touch' was invented when someone left a piece of mouldy cheese in the playground. The story goes that if you touch the mouldy cheese you will catch cooties and so you have to 'pass' the cooties on to someone else by touching them to get rid of them. Totally childish but hilarious!
This book is really awesome, because it is informal and hilarious. It also has lots of pictures that can show how things happen. This book is easy to read and understand and is designed really well with the illustrations making it extremely interesting. I liked the book because there are lots of pictures, also, each story is short, when I'm reading it.
My favourite quote from the book is "I'll be famous one day, but for now I'm stuck in middle school with a bunch of morons".
I recommend this book to children aged between 7 to 14 as it shows thoughts and feelings of children of that age. The main character, Greg, got bullied by his big brother. Lots of kids have the same feelings as Greg.It is also recommended for our parents as parents can better understand how we think after reading this book.