Private Peaceful
Written by Michael Morpurgo
Illustrated by imperial war museum
Reviewed by Bradley Z. (age 12)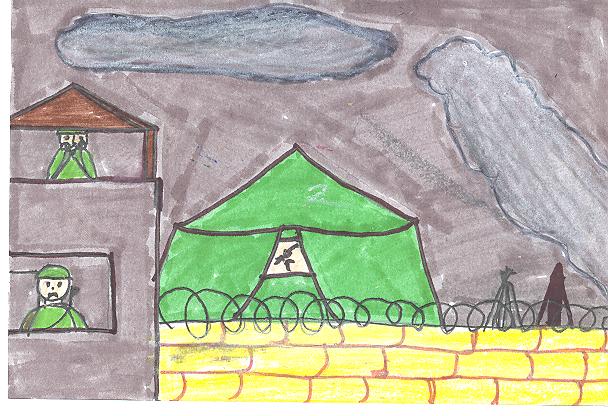 This book is about a family that was in World War I. The boy Tommo's father was killed in an accident and only his mother and second oldest brother Charlie were working to support the family. His oldest brother was mentally disabled. They don't have the right to live in their house any more and the owner is asking them to move out, but Charlie started working for him so they could keep the house. In school Charlie and Tommo met a very nice girl called Molly. She later on became Charlie's wife and they had a baby. When the war started Tommo and Charlie were asked to join the army and fight against the Germans. Charlie was killed when he disobeyed an order from the sergeant to save Tommo who was injured. And.
I liked this book as it was outstanding because it was written in a way that children will easily understand and it let me know how poor people lived during the war, they had to pay the owner of the land to live, and Tommo must feel horrible when he lost his father and brother. I think when Tommo lost his father it was his fault. It was a shocking part when Tommo was in the camp and the girl he loved died and I felt miserable too. My favorite parts were when Charlie Molly and Tommo were at the river bank they were swimming Molly was changing her clothes, she told them not to look but they did. It was quite funny when I read that. And in the end it was a bit disappointed when it ends because every one died.
This book was quite similar to the book "Salone on a Wide Wide Sea" as it was written by Michael Morpurgo before. In that book it is also about two kids like brothers and they were also in the war.
This book is appropriate for children aged 10-14. It was well written by Michael Morpurgo. When I read his books I can see the pictures in my head plus he is my favorite author. I think all children should read this book, the book was telling us what happened to the people in the Wars they were force to fight and living away from their family and we should all know that now we are very lucky that there is no war.