Because of Anya
Written by Margaret Peterson Haddix
Illustrated by Cliff Nielson
Reviewed by HoJeong S. (age 15)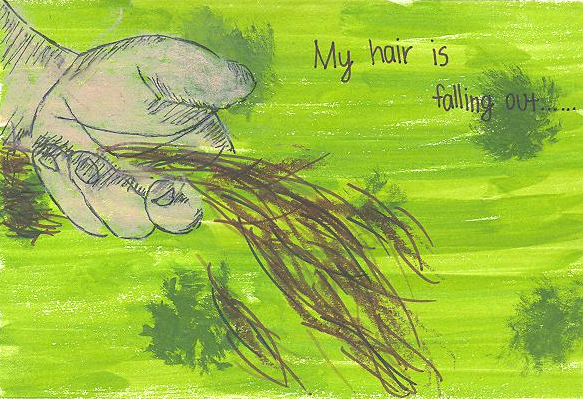 One day, Keely and her friends noticed that a classmate, Anya, came to school wearing a wig. The girls gossped about it a lot, because they wanted to ask her why. However, they decided not to ask, as they thought that she may have cancer so she might be going to die. Stef, one of her friends suggested that Keely talk with Anya and find a way to determine whether it is a wig or not, but Keely refused.
One day, in PE class, Anya's wig came off during a gym exercise, she was horrified and ran out and was absent for several days. Keely decided to visit Anya after she found out about her secret illness. When she asked if she can help, Anya replied, "Not unless you want to give me your hair."
This book is very sad at the beginning but as the story progresses people's opinions change and, despite the tragic start, has a happy ending. Keely is a very interesting character as she starts out being very mean to Anya but then is able to decide what is right and what is wrong and chooses the right path in the end.
Overall, this book shows and teaches good friendship and the importance of maintaining good relationships between friends. After I read this book I have learned that I should be nice to everyone, or at least just make the effort to be nice to others. I used to only be nice to the people close to me but now I feel the importance of making everyone feel special.
I think this is really good book for teenagers who sometimes need to reflect on their behavior towards their friends.