Uncle Vova's Tree
Written by Patricia Polacco
Illustrated by Patricia Polacco
Reviewed by Ben (age 7) & Cole (age 10)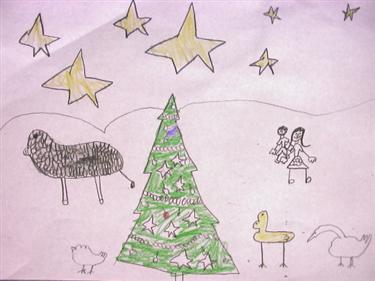 Uncle Vova's Tree is about a family that is getting together for the holidays and is taking the time to decorate a tree inside and outside. It is about a family from another country coming together to celebrate Christmas. What did grandma do in the room all by herself? You will have to read the book to find out. I think Patricia Polacco is trying to say how special it is to get together with family and spend time with them.
Cole likes this book because it is about a family getting together making decorations for a Christmas tree. Ben likes how detailed the pictures were and Patricia Palacco's word choice.
I recommend this book to people who like the holidays and spending time with family. I also recommend this book to ages 6-10. I give this book four out of five stars.