Choppers
Written by Mandy Marx
Reviewed by Michael T. (age 13)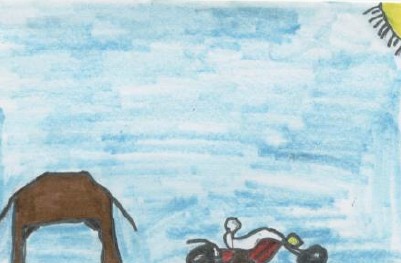 Have you ever been on a chopper? Do you know someone who has a chopper? Do you have a chopper? This book gives you information about all kinds of choppers, how they are painted, and how they are put together.
My favorite part of this book is when it gives you information about the personal touches. It says custom bikes reflect the style of the owner and a lot of people like choppers better than regular motorcycles.
The pictures in this book are realistic looking, not drawn, and show the little details of the choppers. The pictures were in color to show the different designs of the bikes according to the owners personal taste. The book was easy to understand and read. I really liked it. The book is the best book I ever read.
Other kids who like motorcycles and choppers would like to read this book. Since it's an easy reader, lower grades would be able to read it. However, Jr. High readers would understand the reading of the book about choppers, as well as being able to read it. I would recommend this book to anyone who enjoys reading about choppers.