Magic Tree House: Summer of the Serpent
Written by Mary Pope Osborne
Illustrated by Sal Mardocca
Reviewed by Caleb D. (age 12)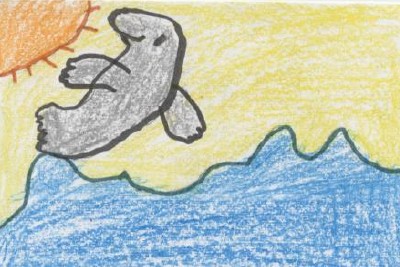 Have you ever seen a sea serpent? Have you ever swam with seals? Have you ever met a giant spider? In this book it is all true.
This book is about two kids named Jack and Annie, they go to a different place. They have a mission to find the sword of light. It is in a sea and they have two friends to help them find it and they go to get it. Jack is brave so is Annie, but Jack is willing to do some scary things.
I liked it because it was a nice good book that had mysteries needed to be solved. I thought it was cool how the giant spider saved their lives from drowning like my brother saved mine. And when they became seals, it reminded me of when I went to the zoo and saw seals. I've seen a big spider but not as big as this one. This book is an adventure that is what I like.
I would recommend this book to ages seven through eleven because it is fun and full of adventure. It is a great book.