The Bike Race Mystery
Written by Carolyn Keene
Reviewed by Chelsea F. (age 12)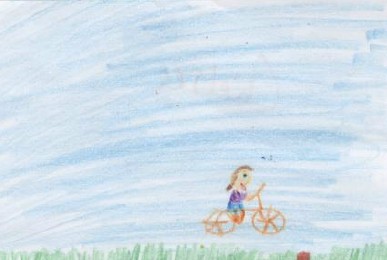 The Bike Race Mystery is a really good mysterious book to read. George, Nancy, and Bess are really exited for the bike race. But George's bike has been stolen. They peddle faster and faster to figure out this mystery. Who is the bike thief? Will George ever find her bike? Open the book to see what happens next.
My favorite character is George because she reminds me of my sister. They both love to ride bikes. My favorite scene is when they find out who the bike thief is. I thought it was exciting. I thought this book was really good to read. I liked how the book was mysterious. It kept me reading because I wanted to see what would happen next. I thought the author did a fine job on this book.
I recommend this book to anyone that is in for a good mystery.