Heat
Written by Mike Lupica
Reviewed by Brett C. (age 12)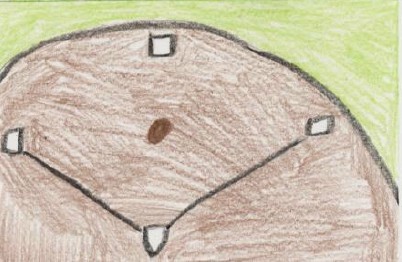 The book Heat is about a twelve year old boy named Michael Arroyo. His father had died so Michael and Carlos, his older brother, have to keep their little secret until Carlos turns eighteen. If they get caught,then they will go to a foster home and they might get split up. Michael plays little league baseball and can pitch really well, so people are saying that he is not twelve years old because he is so good. When Michael came from Cuba to America his father forgot to bring his birth certificate. So Michael can not play till he gets his birth certificate. Will he get his birth certificate? Will they get discovered by some people and have to go to a foster home?
I liked the book a lot because I like baseball and I pitch, just not as fast as Michael Arroyo. My favorite part was when Michael got hit in the head by Justin's fastball. Then Michael threw a curve ball and makes Justin jump out of the way. Then the ball curves in and strikes him out. The character that changed the most was Manny's Uncle Timo who pretended to be their father. He usually acted all cool. Then, when he left that night and came back he looked exactly like their father, and Mr. Gibbs (a social service guy) believed the trick. So it worked and Mr. Gibbs wasn't' so suspicious. The book was unique because it sounded so real. Mike Lupica filled you in on the noises and the descriptions so you knew what was going on the whole time.
I recommend this book because it is exciting and I think that every kid will like it. Ages from ten and up could read this book. I think that if you like baseball you will like this book.