Go-Kart Rush
Written by Jake Maddox
Reviewed by Pete C. (age 12)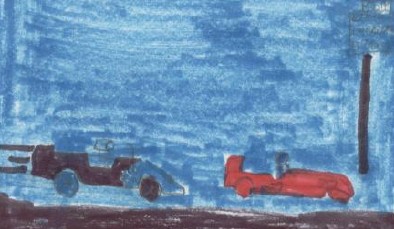 This book is about two kids who don't like each other. There are three characters in Go-Kart Rush. They are Tony, Jon, and Cory. Cory is an enemy to Jon and Tony. There was a character named Jon that did not have any friends, so he took Tony as a friend.
Go Kart Rush is a good action book. I'm a kid that likes action books. My favorite part is when they are racing on the track and driving people off the road. If you like action, than this is the book for you. This book is special because I used to have a go-kart of my own. My dad and I used to race. My favorite character is Tony because I'm like him. I like to race other people that I don't know.
I recommend this book because it is full of action. It will keep you on the edge of your seat.