Flying Solo
Written by Ralph Fletcher
Reviewed by Andrew Z. (age 12)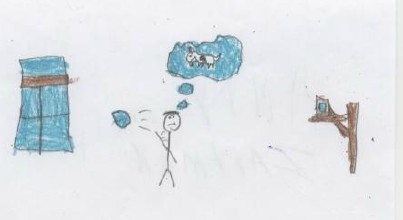 Think school is boring? This one isn't. For once, Mr. Fab takes a vacation, BUT... the sub calls in sick! Find out if one class can make it the whole day without getting caught without a teacher in this great book.
I did not want to put this book down because this book has action. I loved this book because a book like this is hard to stop reading. My favorite part was when Bastian threw a rock out the window because that has action. Bastian reminds me of my father; he normally moves a lot.
I think kids 11-18 will love this book. This 138- page book was great!