Freeze Tag
Written by Caroline Cooney
Reviewed by Colleen D. (age 13)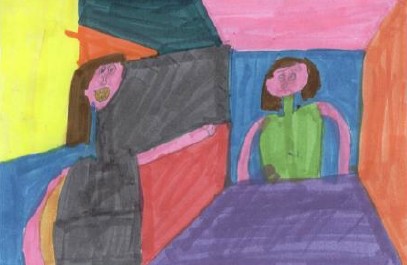 This book is called Freeze Tag. This story tells about a young boy and girl who fall in love with one another. But another girl Lannie, who lives across the street, is trying to get West for herself and not let Meghan have him. This all happened due to a game of freeze tag. Will Lannie destroy their relationship? You will find out by reading the book for yourself.
Freeze Tag is an awesome book because Meghan reminds me of one of my friends and her name is Meghan. My favorite part of the book is when Lannie freezes Meghan because Meghan knew she was going to get tagged. But Meghan didn't know that she was going to be inside a block of ice. The book made me feel scared because you never knew what was going to happen next. Lannie, at the beginning, didn't like Meghan because she had something Lannie wanted,and it changed when Lannie was alone feeling afraid of being frozen solid, then Meghan saved her.
I recommend this book for ages 10 and up. You will love how everything works out between West and Meghan. It might even give you a scare.