Heroes Don't Run
Written by Harry Mazer
Reviewed by Aaron V. (age 12)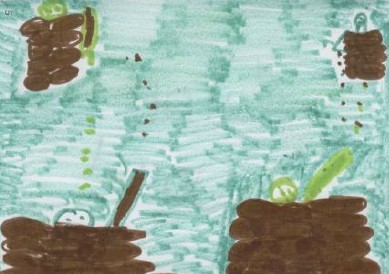 "I started the Marine Core because some of my family went. Somebody I knew died. Now I'm coming with revenge. I started camp last week and it's hard. Tomorrow is when we go to Vietnam." These were Adam's thoughts before he left for Vietnam. "There's a girl I liked before I went to Vietnam. It was tough carrying 50 pounds on my back for 50 miles, but I made it. Lots of people died." Adam had to go to the hospital. The doctors didn't know what was wrong.
I liked the book because it it had action. It was my first war book I have ever read. I felt sad about how many people died while fighting for America. This book was written in a realistic way; I could feel that I was right in Vietnam.
This book is part of a series. The other books are There's A Boy No More and A Boy at War. They are all war books. I recommend this book for readers 12 and up. It has bad language. It's in a war situation. The author wants you to feel you are right there. It can feel like your brothers and sisters have died.