Jackie and Me
Written by Dan Gutman
Reviewed by Justin C. (age 13)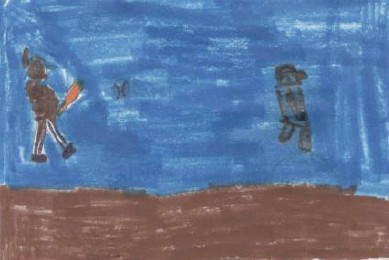 This is another one of Matt Christopher's amazing books. This book is about how Jackie Robinson broke the color barrier for baseball. He was an all-around athlete before he just played baseball. But he did not know if he could make it into the Major Leagues. He had to play in many Negro leagues before he could get into the Major Leagues. Could he do it ? You will just have to read the book and find out.
I really liked this book because Jackie Robinson is one of my heroes. I love how he just keeps fighting for what he believes in. It is amazing the way he tries so hard to get into the Major Leagues. This book is like a book I have never read before because he stands up for what he believes in. This is one of my favorite books because I love sports.
I recommend this book for ages 10-17. You will love this 100- page book and how Jackie finds his way through the baseball world .